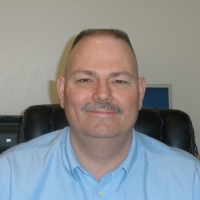 I'm Keith Smith. I specialize in PHP/MySql web development. This is all I do. I have been a freelance PHP developer since 2006.
I was exposed to programming in 1983… to read more visit my About Keith Smith page.
I am located in Phoenix Arizona and I am a full-time freelance PHP developer.
If you are looking for a freelance PHP programmer feel free to call me at 480-748-9893 or you can use my Project Request Form.
Custom Freelance PHP MySql Programming
I've been a PHP / MySql programmer since 2006. I started my Internet career in 1999 when I taught myself HTML. My first couple of websites were data driven using PERL and MySql. Later I converted to Active Server Pages (ASP) after a friend convinced me to convert to the Windows platform. I returned to Linux, Apache, MySql, and Perl within a year or so. I dabbled in PHP from probably 2002 until I finally made the move in 2006. I'm a full-time PHP Developer. This is what I do. I provide professional freelance PHP programming services.
For more information please read : Custom Freelance PHP Programmer for Hire
Web Applications
I specialize in making business class web applications using HTML, CSS, JavaScript/AJAX. PHP, MySQL, and Linux PHP hosting.
I am deeply passionate about working on web applications.
The reason I like browser based PHP applications is as follows:
The full-stack of HTML, CSS, JavaScript/AJAX. PHP, MySQL, and Linux are all open source and free for use.
PHP was first made available in 1994 and became community supported and managed very soon after.
PHP is very mature.
MySQL is the most popular and is the most used Internet database engine.
By using JavaScript/AJAX, a browser based application can be as interactive as a desktop or mobile application.
Browser based applications have two requirements 1) the devised used to access the app must be running a moder web browser and the user much know the web address to the web app (IP address or domain name).
VPS Hosting
I've been around the internet since 1999. That is a lifetime in Internet years. In the early days domains and hosting were much more expensive than today. I've managed hardware servers, reseller accounts, shared hosting and VPS hosting with Plesk. During my tenure I worked for several of the biggest domain registrars and hosting companies. Today the best hosting platform for most websites is a VPS with Plesk. Plesk is great for hosting and email server management.
For more information please read : Different Types of Hosting and Hosting Providers