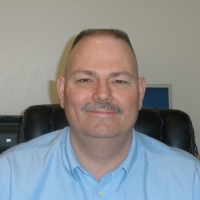 Hi, I'm Keith Smith. I have been a freelance PHP programmer since 2006.  I am not off-shore, a guy that is between jobs, or a high school student.
I am a full-time PHP programmer– this is what I do.
I provide professional freelance PHP programming services.
I'm what they call a full stack developer. The full stack, or LAMP Stack, as some refer to it, consists of :
The Linux operating system
The web server Apache or NGINX
The MySql data engine or one of it's clones
The PHP programming language
I have experience is all these areas with an emphasis on ecommerce shopping carts.
If you have a project you would like to talk about please give me a call at (four eight zero) seven four eight – nine eight nine three or fill out my contact form.
PHP web application development. I work on all types of PHP websites. If you need something I can probably help. I have experience with:
Old School Web Applications

M

odern

Web Applications

WordPress Development
WordPress SEO

Payment

G

ateways

Payment Card Industry Compliance

e

Commerce Shopping Carts

Data Protection

T

h

r

ough

O

ff

S

ite

B

ackups

PHP Hosting / Linux Servers / VPS Hosting

And Many Other Aspects of Custom PHP Applications and Websites
WordPress Developer
I can help with custom WordPress plug-in development and WordPress theme programming.
Do you need your WordPress site to do something special or different? I can help. Does the underlying theme of your Website need some programming attention? I might be able to help with that as well.
If you are a WordPress theme designer who needs a programmer to help with your themes I can help.
If you found my website via the search engines I must be doing something right. I've been doing my own SEO since before I started as a PHP programmer. SEO is both an art and a science. I've had my successes and my failures.
If you would like to explore how I might be able to help you, please give me a call or fill out my form.
I wrote an entire article on hosting. [add link here]. There are many things to consider when evaluating your hosting needs. Selecting the right hosting platform for your website and the right hosting partner is very important. To learn more read my article on VPS hosting.
Niche Marketing For the Subject Matter Expert
You are probably a subject matter expert and I bet you would like more business leads. Niche marketing is our best bet. Finding that niche that lines up with our skills, abilities, and passions is where we need to go. This is the SEO approach I take. I'm a subject matter expert that operates within a niche. To learn more visit my article on Niche Marketing For the Subject Matter Expert [link coming soon].
I've written a number of articles for website owners. There is a lot to know as a business person. You need to keep your skills fresh, you must have business management skills, and you need to understand your website. Your website may be for information only, or it may be bring in leads. No matter what the purpose for your website is, you will need to know a few things to effectively manage your website. See my table of contents for more information about what I would like to share with you.
Becoming a PHP Developer
Do you want to become a PHP developer? I've pulled together a list of my articles for you. I share what I think are the skills and abilities you will need to posses to become an entry level PHP programmer.
CodeIgniter
CodeIgniter is a PHP framework.  It was the first.  CodeIgniter is lightweght, fast, and small, yet feature rich.  If you are building a Web Application I recommend you consider CodeIgniter.
If you need to create a business application, building a browser based application is a viable solution versus creating a desk top application.  Desktop applications need to be installed and remote access may be difficult.  [Read my Article].
Keith Smith Internet Marketing LLC is a PHP Web Application Development Company.
Located in Chandler, AZ