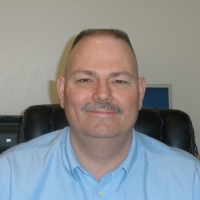 I was first exposed to computer programming in 1983. Before I became an Internet programmer I used the xBase language to create desktop applications. I started my Internet journey in the spring of 1999 when I tough myself HTML. I've been a freelance PHP developer since 2006. Below is my story.
Education
I was first exposed to computer programming in 1983 while a student at the University of Arizona. As an accounting major I was required to complete two programming courses.
The first class was programming in Fortran, and the second class was programming in COBOL. The COBOL programming language was in wide use during that period and still is.
I completed an Associate's Degree in programming. The curriculum was all about programming at different levels. It covered assembler programming, several high-level programming languages, and courses on analysis and design.
I also completed a Bachelor's Degree with doubles majors in Management Information Systems (MIS) and Operations Management (OM).
Early Computer Programming Experience
Around 1986 my manager gave me the only computer the department had, saying "You are the only one who knows anything about computers so you should be able to do something with it.". A short time later I acquired a copy of dBase II. DbaseII was easy to learn while being very powerful. In those days I was running Microsoft DOS 3.1. That started my journey in desktop database development.
Between 1986 and 2000 I programmed using most of the xBase dialects. I used dBaseII, dBaseIII, dBaseIII+, foxBASE+, FoxPro DOS, FoxPro Windows, Clipper Summer of 1987, and Visual FoxPro 3 – 6. I really enjoyed creating desktop database applications using the xBase dialects.
First Contract Work
In 1988 I was contracted to create a debt collections application using foxBASE+ running on DOS. In those days there was a lack of desktop applications. If a business wanted to move to computers they probably needed to create their own application. It was an exciting time.
Linux Through the Years
Around 1998 a friend told me about Linux. I immediately bought a box set of RedHat 5.2 and started learning about Linux. I have been using Linux in some fashion ever since.
I have been creating local Linux development environments using old or discarded computers since 2000. Today I use an older Dell laptop as a local development web server. That laptop has been upgraded to a Solid State Device, which increases its performance.
In 2000 I ran Linux as my desktop for 8 months. At that point Linux was not ready for the desktop. Around 2014 I gave Linux another try on my desktop. I ran Linux as my desktop for about 3 years. With the need to be able to share desktops with others, I moved back to Windows., for that reason only.
My Move to the Internet
I started teaching myself Internet programming in 1999. The Internet was nothing like it is today. It was the wild wild west.
My first website was built using the PERL programming language and an early version of what I believe was MySql. Before settling on PHP / MySql, I used Active Server Pages or ASP for a short period of time.
Around 2002 I started to notice PHP / MySql. In 2006 I went out on my own to do freelance PHP / MySql development.
Ecommerce
From 2007 – 2019, as a freelance PHP developer, I supported an Internet retailer. I was exposed to a wide range of things like Linux hosting management, Domain Name Service (DNS), Sender Policy Framework (SPF), payment gateway creation and management, email list building using the email list provider's Application Programming Interface (API), and Payment Card Industry (PCI).
Today
Today I am still a freelance PHP developer and I've taken on the role of PHP / MySql programming mentor. At this point in my life I have a strong desire to pass on what I know.
You Might Also be Interested in
• What Others Say About Me
• Services I Offer
• If you have a project please visit my Project Request page.