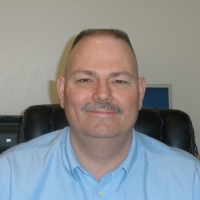 Hi, I'm Keith Smith and the founder and owner of PHP Coder USA, LLC.
I was first exposed to computer programming in 1983 while a student at the University of Arizona. As an accounting major I was required to complete two programming courses.
The first class was programming in Fortran, and the second class was programming in COBOL. The COBOL programming language was in wide use during that period, and still is.
In 1999 I started teaching myself Internet programming. The Internet was nothing like it is today. It was the wild wild west.
My first website was built using the PERL programming language and an early version of MySql. Before settling on PHP / MySql, I used Active Server Pages or ASP to build my website.
Around 2002 PHP / MySql came onto my radar. In 2006 I went out on my own to do freelance PHP / MySql development.
In the old days was an xBase programmer. I used the xBase language to build desktop database applications.
Today I am a freelance PHP Developer. I use PHP / MySql to build Browser Based Applications that rival native desktop application.