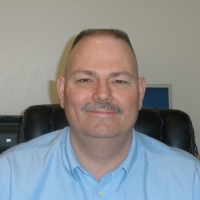 Are you looking to hire a Freelance PHP Programmer?
I offer custom PHP Programming Services.
Hi I'm Keith.  Please call me at (480) 748-9893 so we can chat about your project.
I've been offering custom PHP programming since 2006.  I'm not from India, a high school kid, or a guy between jobs.  This is what I do – I'm a PHP programmer.  I'm here today and I'll be here tomorrow.
I specialize in :
Custom PHP Programming – I specialize in PHP / Mysql programming.  I've been a PHP programmer for over a decade.  I've seen a lot of changes and gained a bunch of experience as a PHP developer along the way. I am a full-time freelance PHP programmer.
Browser Based Web Applications – I create or modify browser based web applications for public use or for private use (private business intranet).  I use PHP, MySql, jQuery, CSS, and HTML to create robust business grade browser based applications.
WordPress Developer Services to Include WooCommerce Programming – I can create WordPress plug-ins or modify a theme for you.  I've spent a lot of time with eCommerce and am available to help with WooCommerce.
WordPress SEO Consulting – I've been working with search engine optimization (SEO) since 2002 when I optimized my first business website.  If you found me via a web search I must be doing something correct.
VPS Hosting – Hardware has become very powerful and now that solid state devices (SSD) are being used in place of spinning hard drives the need for hardware servers has been reduced.  Today most PHP web applications can run on a virtual private server (VPS) add to that Plesk for managing the server and you have a great combination.  Modern day VPS are very attractive.
And I Have a Lot of eCommerce Experience – From the fall of 2007 to the end of 2018 I used my programming and server administrator talents working exclusively in the eCommerce arena.  From Payment Card Industry compliance to building an interface to the payment gateway.
I'm a Full Stack Developer – LAMP stack.  That is Linux, Apache or Nginx, MySql or one of it's clones, and PHP.  I do my hosting on a Plesk VPS which I find to be the best platform for hosting PHP / MySql data driven websites.